Save on shipping supplies you need to secure your heavy loads for transport. Order a skid of painted, waxed, and rolled 100 lb. coils of the most reliable steel strap and save 5%!
---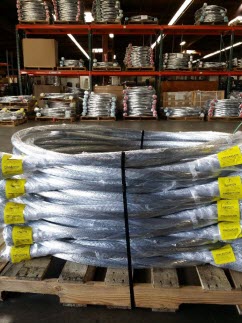 Beat the steel price increase. Sale for pallet quantities (14-22 coils).
To know more about steel strapping click here
Offer valid: July 1, 2017 – July 31, 2017
We also carry strapping tools and seals.
Contact us and get your savings today!
Vulcan Wire & Packaging
510-887-2495
Sales@vulcanwire.com