Build suspended ceilings with the most reliable domestic acoustical wire from the heart of the bay. Learn more about the October Wire Special.
Ceiling Wire Sale
---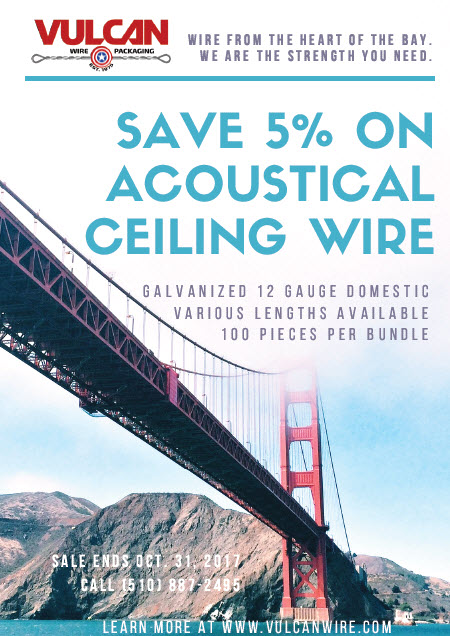 Vulcan acoustical ceiling wire solutions:
1. 12 gauge galvanized soft wire
Diameter: .103″ – .105″
Tensile Strength: 55 – 72 PSI
Finish: Hot dipped galvanized.
2. Pre-tied to 1 1/4″ pin & clips
AISI 1065 steel pins austempered to a core
hardness of 52 – 56 rc and clip material conformed to ASTM A653."
---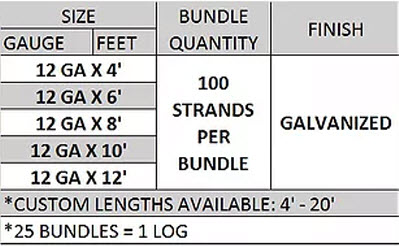 "APPROVALS: ICC Evaluation Service, Inc. # ESR-1799 Powder Pins & Clip."
"Also Available:
Acoustical Ceiling Wire (without pin & clips).
Straight & Cut High Tensile Wire"