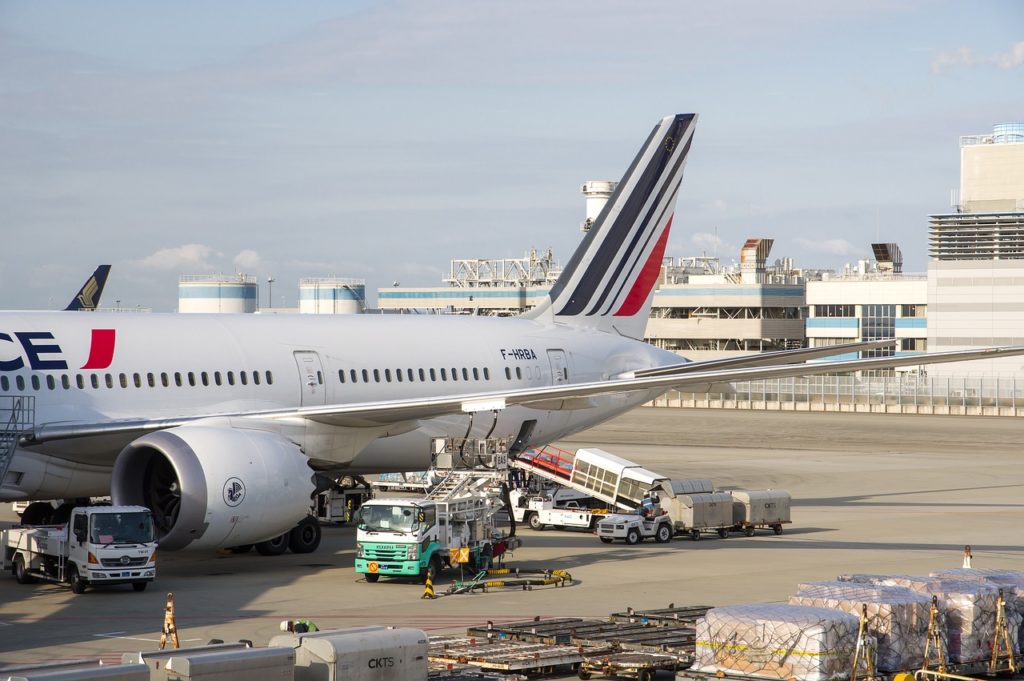 Many companies like to send their freight shipments via ground shipping. However, in some cases, it will be necessary to opt for air freight. This may be the better option if there is a hurry on the delivery, if the shipment is traveling a very long distance, or any number of reasons. Whatever the case, you'll need to make sure you understand air freight packaging requirements to ensure your shipment can make the journey safely.
Don't Underestimate the Risks
It's important to understand that this kind of shipping does come along with some risks. But you can mitigate those risks with proper packaging. For starters, you need to remember that the freight is likely to be jostled around at least somewhere on its journey, as it moves from place to place by a variety of methods. Even with air freight, there will be plenty of movement on the ground as well as well as at loading and unloading stages. If the way you prepare your shipment doesn't allow it to handle these movements properly, some of your items may be damaged or lost in the end.
Once you develop a healthy respect for the risks associated with air freight shipping, you can start to make plans that will serve your needs properly. What kinds of materials do you need? Are there any specific risks related to the types of items you will be shipping (such as breakable freight)? Success with air freight largely comes down to planning and preparation more than anything else. Take your time at the start to make a good plan and you will be well ahead of the game.
The Power of the Pallet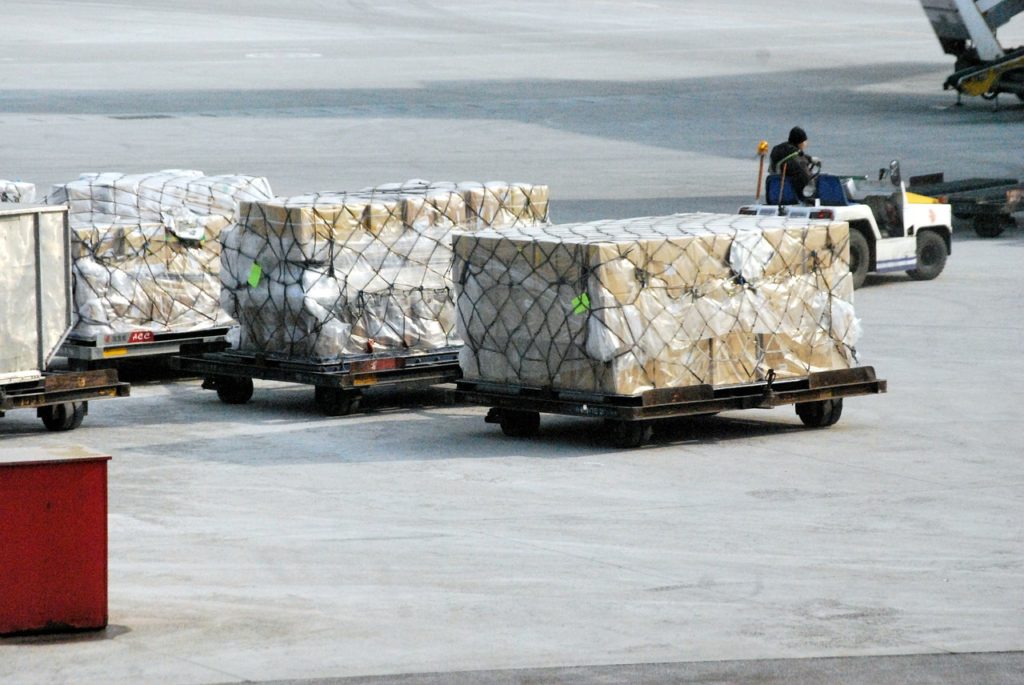 Preparing an air freight shipment almost certainly means using a pallet to organize and collect your items. There are both wood and plastic pallets on the market today, so you can shop around to find the right solution for your needs. A few basic tips can help you get your pallet ready for flight:
Keep the items on the pallet within its edges. In other words, don't let the goods hang over the sides of the pallet
Capacity rating. It's important to check the capacity rating for the pallet you have selected and then stay within that limit
Use reliable pallets. Do not attempt to use old pallets which are broken or compromised in any way. The savings is simply not worth the risk.
Know the regulations. There may be specific regulations regarding the size and weight of your completed pallet, so check with your carrier in advance.
Bundling Your Pallets
Placing your items on a pallet is a good start, but you can't leave them loose on top and expect the shipment to be taken away. You'll need to bundle everything together nicely before it is taken off by your freight carrier of choice. The bundling task is often completed with a combination of strapping and stretch wrap. First, the boxes (or whatever is on the pallet) are brought together snugly by straps. You can use metal straps or some form of polyester or polypropylene strapping, depending on the strength required for the job.
At Vulcan Wire, we carry all of the strapping you will need as well as the tools required to put it into place. SHOP NOW
Some pallets may be ready to go with nothing more than strapping, but often stretch wrap will be used to make sure everything stays together nicely for the journey. This is particularly important when shipping small items that may not all be bound properly by the straps. Fortunately, stretch wrap is rather affordable, easy to use, and also available here at Vulcan Wire!
An Important Investment
The choice to buy quality shipping supplies comes down to understanding the importance of this part of the sales process. You certainly put a lot of work into developing and marketing your products. Now that they have somewhere to go, you don't want things to go wrong at the last minute. By working with a reliable packaging supplier such as Vulcan Wire, you can feel good about the security of your products and the likelihood that they will arrive at their destination in one piece. Whether sending by air or by ground, the idea is basically the same—package everything up properly, use quality supplies, and follow all necessary rules and regulations.
At Vulcan Wire, we have the packaging supplies you'll need to correctly package your air freight shipments for a successful journey. You can trust our products to be reliable and always available at competitive rates.