Within the category of baling wire, you will find an incredibly wide assortment of products. Just deciding to purchase some wire is not good enough. There are some specific features you will need based on the machine you'll be using, the job at hand, and more. With this post, we'd like to take a quick look at a few tips you can use to come away with the right baling wire each time.
What's Your Machine?
The best place to start as you shop for baling wire is to look at the specs of your machine. Most likely, this will greatly narrow down your selection, as you'll only be able to use certain types of wire based on the machine that you have in place.
For instance, it is common for vertical balers to use single loop bale ties. If you have the owner's manual for your machine, it should be easy to track down a recommendation for the right baling wire. If not, you may need to do a little research in order to find the answer. Should you find yourself searching, feel free to contact Vulcan Wire and we will be happy to assist.
Consider Your Options

There are many different types of baling wire available, including:
Single loop bale ties, which are tied by hand and can be cut according to your requirements for each bale. Shop now.
Double-loop bale ties, which as the name would suggest, have a loop on each end. They cannot be cut to length, as the loops are already in place, but they are popular thanks to their ease of use.
High-tensile wire is frequently used for heavy loads that require significant tension to be held together. For sizable industrial work, high-tensile wire will often be the right pick. Shop now.
Black annealed wire may be your pick when you need a soft wire that will avoid developing rust over the long run. Shop now.
Selecting the right wire is important, and it might take a bit of experimentation to get it just right. Of course, if you do various kinds of work in your facility, it may be that you need to have multiple types of wire on hand.
Choose The Right Supplier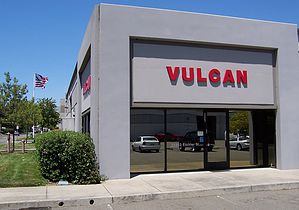 Picking the right supplier is just as important as picking the right type of wire. You need to order from a company that is known for supplying quality products for fair prices. If you cut corners and opt for a discount supplier providing low prices and questionable quality, you'll almost certainly come to regret that decision in the end. The potential cost savings from buying low-quality wire is not worth the headaches and delays that can result from such a choice.
Choose Vulcan Wire
At Vulcan Wire, you will find a great selection of high-quality baling wire options. If you need help picking out the right one for your needs, feel free to contact us for assistance. Thanks for stopping by, and we are excited to serve you!