If you have ever picked up an order from the Vulcan Wire manufacturing plant, you have traveled into the Heart of the Bay. Very few people, not even the locals, are aware of the rich history that dwells within our humble city of Hayward, CA.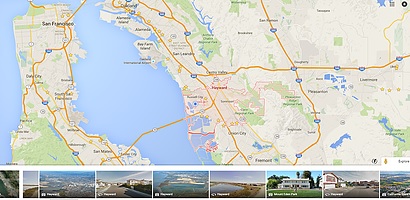 From the hills to the shore, Hayward is known as the "Heart of the Bay" because of its central location surrounding San Francisco's thriving economy. It is across the bay from the famed SF city with the San Mateo/Hayward Bridge linking direct to the peninsula. It is also on the northern tip of Silicon Valley, has access to Central Valley, and minutes from Oakland and beyond into North Bay.
History
4000 B.C. – Native American Ohlone people lived off the land in this region
1841 – Spanish land grant to Guillermo Castro becoming part of Rancho San Lorenzo
1852 – 1891 – Name changes: "Hayward's", "Haywood", "Haywards", then "Hayward"
1868 – The Great San Francisco Earthquake destroyed nearly every building in Hayward
1950 – Was known as "Apricot City" because of the abundant produce fields and was home to Hunt's Cannery (today the water tower marks the former location of the now defunct cannery)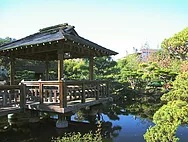 1962 – First Japanese Garden in America (photo)
1963 – America's longest running Battle of the Bands with title-holder notables such as Faith No More, Deep Purple, and Metallica
1995 – America's first annual gay prom
List of major companies in and near Hayward
Present Day – Many advanced companies capitalize on Hayward's unparalleled location including:
Shasta soft drink company,
PepsiCo,
Gillig bus company,
Berkeley Farms,
Hatton's Crane and Rigging, and
Vulcan Wire.
Located in De Anza Park –
Also nearby: Ghirardelli Chocolate Co., Del Monte Foods, Nestle, Coca-cola, and Levi Strauss & Co.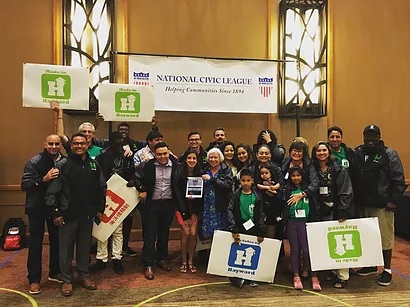 Hayward receives 1-of-10 All-America City Award for tackling key issues such as hunger, homelessness, and health care access.
Vulcan Wire has made its home in Hayward since 1975, and growing from such humble beginnings makes us proud to offer "Wire made from the Heart of the Bay." We hope you like our products.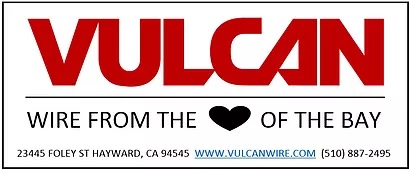 JULY SPECIAL: See how much you can save on steel strapping
Tags: hayward, bay area wire, hayward history, hayward baling wire, hayward manufacturer, heart of the bay